A quick ten
Ten interesting bits about the book:

10. Say hello to Tom Flynn.
I just found out one of the pieces (one of my favorites) was left out of the Table of Contents: the point/counterpoint on Santa Claus between Tom Flynn and me. Tom (editor of Free Inquiry and marvelous guy) was incredibly gracious about the unfortunate and unintentional snub. If you have the book, turn right now to p.85 and dig in.
.
.
.
.
.


9. Borders has purchased only 78 copies of the book and planted them around the country to see how they sell before ordering more. Fetch, Gentle Readers! Fetch!
.
.
.
.
.


8. I asked Kurt Vonnegut — a literary and personal hero of mine — to write a piece for the book. He never answered my letter and is now with Jesus.
7. Michael Shermer's excellent Foreword to the book refers to a priceless scene in the movie Parenthood: Keanu Reeves' character ("that Tod") bemoans the fact that you need a license to drive or catch a fish, but anyone can be a father. In his initial draft, Michael quoted the character verbatim:
"You know, Mrs. Buckman, you need a license to buy a dog, to drive a car – hell, you even need a license to catch a fish. But they'll let any butt-reaming asshole be a father."
It works beautifully coming out of Tod Higgins, but I had my doubts about a parenting book. As it turns out, all direct quotes from films must be cleared, and we had no time to get permission. So alas, ours did not become the first parenting book of all time to include the phrase "butt-reaming asshole" on the first page. The world will just have to wait for James Dobson's next book for that.

6. When I picked Delaney up from her Lutheran preschool yesterday (the day after Laney shared my book for show and tell), her teacher pulled me aside to say (genuinely) how wonderful it all was — that I was so open about my beliefs, that I brought my kids to a church school instead of avoiding religious ideas, and that Laney was so unbearably proud of me. A great lady to whom this photo does no justice.
5. I just got the news that Barnes & Noble will not be stocking the book in their stores. This is NOT about the content — they just have to make decisions based on projected sales, so the book needs to prove itself. If we show them there's a market, I'm sure they'll jump on board. It's all about the bucks.

4. I did my first press interview this week for a small local paper and was so distracted by the incredible speed of the reporter's laptop typing that I completely lost my train of thought. I type with the middle finger of my left hand and the first three fingers of my right. She uses at least six others. I continued yammering while my mind searched for the right simile — which turned out to be "like rain on a rubber roof" — then had to beg her pardon and start a sentence over. I'm mostly but not entirely sure I didn't say, "My Dark Lord Satan shall guide my parenting with his cloven hoof" during the simile search. I guess we'll see when the piece comes out on April 26.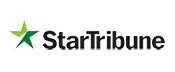 3. The Minneapolis Star Tribune did a profile on me in the Faith and Values section of today's paper. It's a regular feature called "Believer," and they apparently went back and forth a bit over whether to call mine "(Non)Believer." In the end, it posed too many problems for the template, so they said, "Well, you do believe in things, just not God." Okie doke.

2. We're starting to work on small local tours before I permanently leave the Upper Midwest for the Lower Mid-Southeast. Madison WI and Mankato MN are in my sights at the moment.
1. PBB has received a FABULOUS review from Library Journal. This is one of the most important possible review venues, since a good review can ultimately lead to the acquisition of scads of books for libraries across the U.S. What? Oh, the review? If you insist:
Parenting Beyond Belief: On Raising Ethical, Caring Kids Without Religion.
AMACOM: American Management Assn. Apr. 2007. c.288p. ed. by Dale McGowan.
McGowan, a professor, freelance writer, and novelist, has collected essays from some of contemporary secularism's big names, e.g., Richard Dawkins, Margaret Downey, in support of those nonreligious American parents who seek to "articulate values, celebrate rites of passage, find consolation, and make meaning" sans religion. Contributor Ed Buckner writes that secular means "not based on religion" rather than "hostile to religion." Though a few entries do evidence anger or resentment, it is clear that all of these astute essayists have thought carefully about God's nonexistence. Most of the 30-odd contributors recommend imbuing children with the ability to think well independently; when pressured or rejected by real and figurative institutions that tend to favor the religious (e.g., schools, scouting, holidays), parents are advised to stick to their nontheistic guns. The book considers parents as pedagogues, recalling Deborah Stipek and Kathy Seal's Motivated Minds: Raising Children To Love Learning. Engaging and down-to-earth, this collection balances the scores of religious parenting titles shelved in the average library and is highly recommended for large public libraries and parenting collections.
— Douglas C. Lord, Connecticut State Lib., Hartford